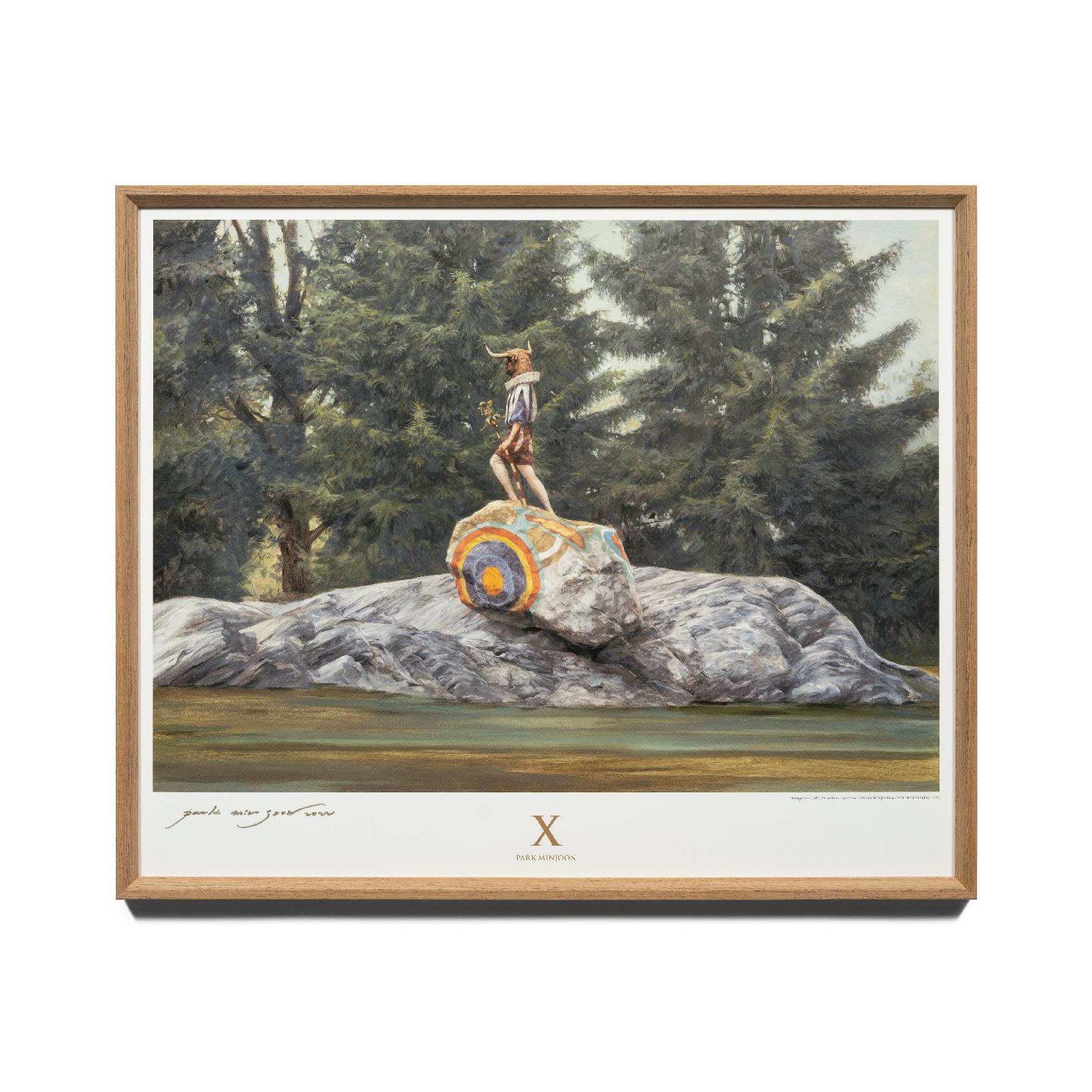 Gallery Hyundai will release art posters of Park Minjoon's Strange Land, in celebration of the artist's 10th solo exhibition X. Strange Land, which depicts a figure wearing a cow mask in Central Park, where the artist has often visited himself, is a work that has become freer from the classical compositions and expressions that the artist has pursued in previous works. The artist's pictorial language intervened in the actual landscape, completing a familiar yet unfamiliar, realistic yet fantastical image. A hundred limited copies signed by the artist are available to purchase on-site at the gallery reception desk.
⠀
Produced by Gallery Hyundai, 2022
Offset Printing
Dimension: 49.5 x 60 cm
Price: KRW 30,000
100 autographed copies
The frame is not included; rolled in paper tubes.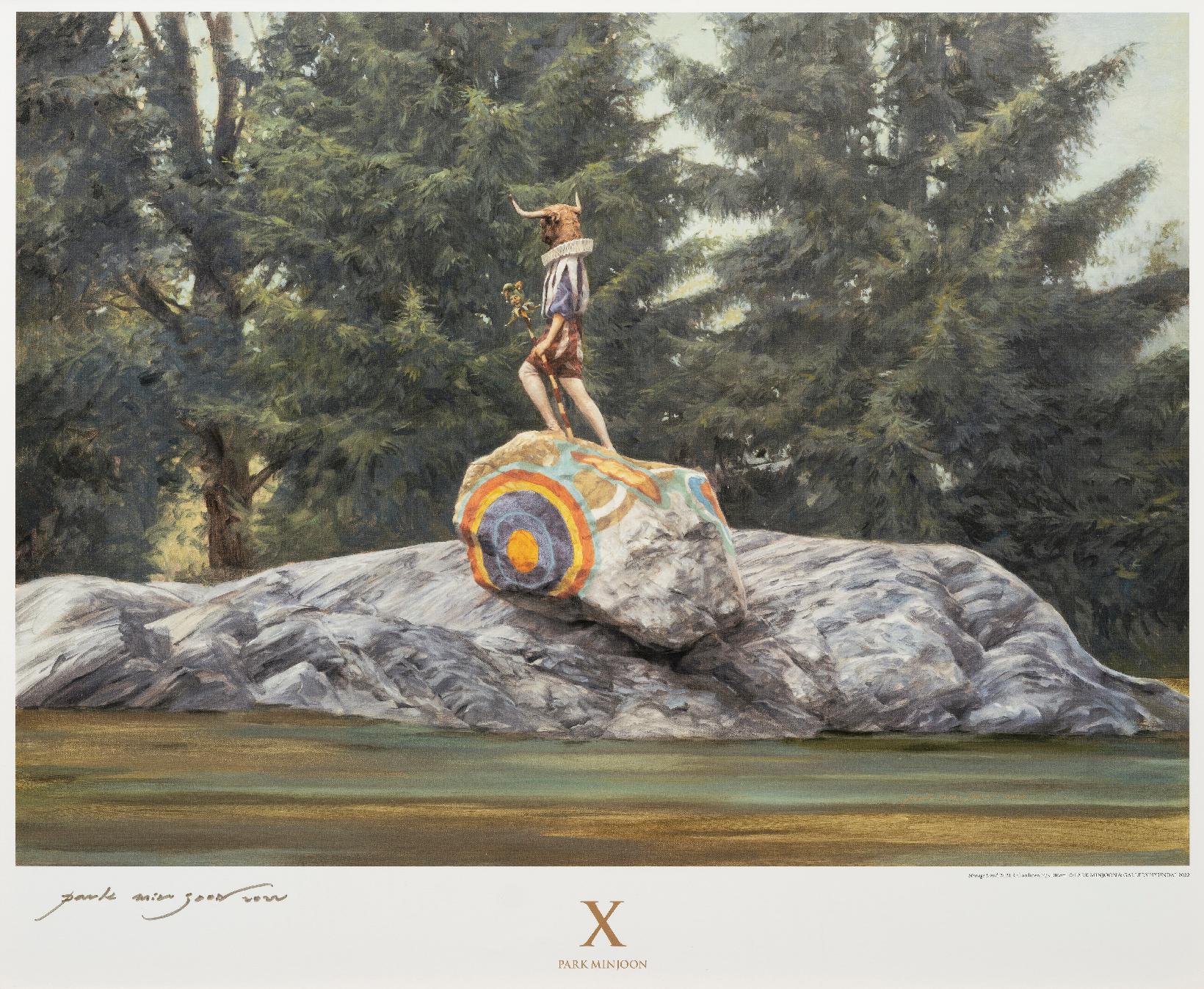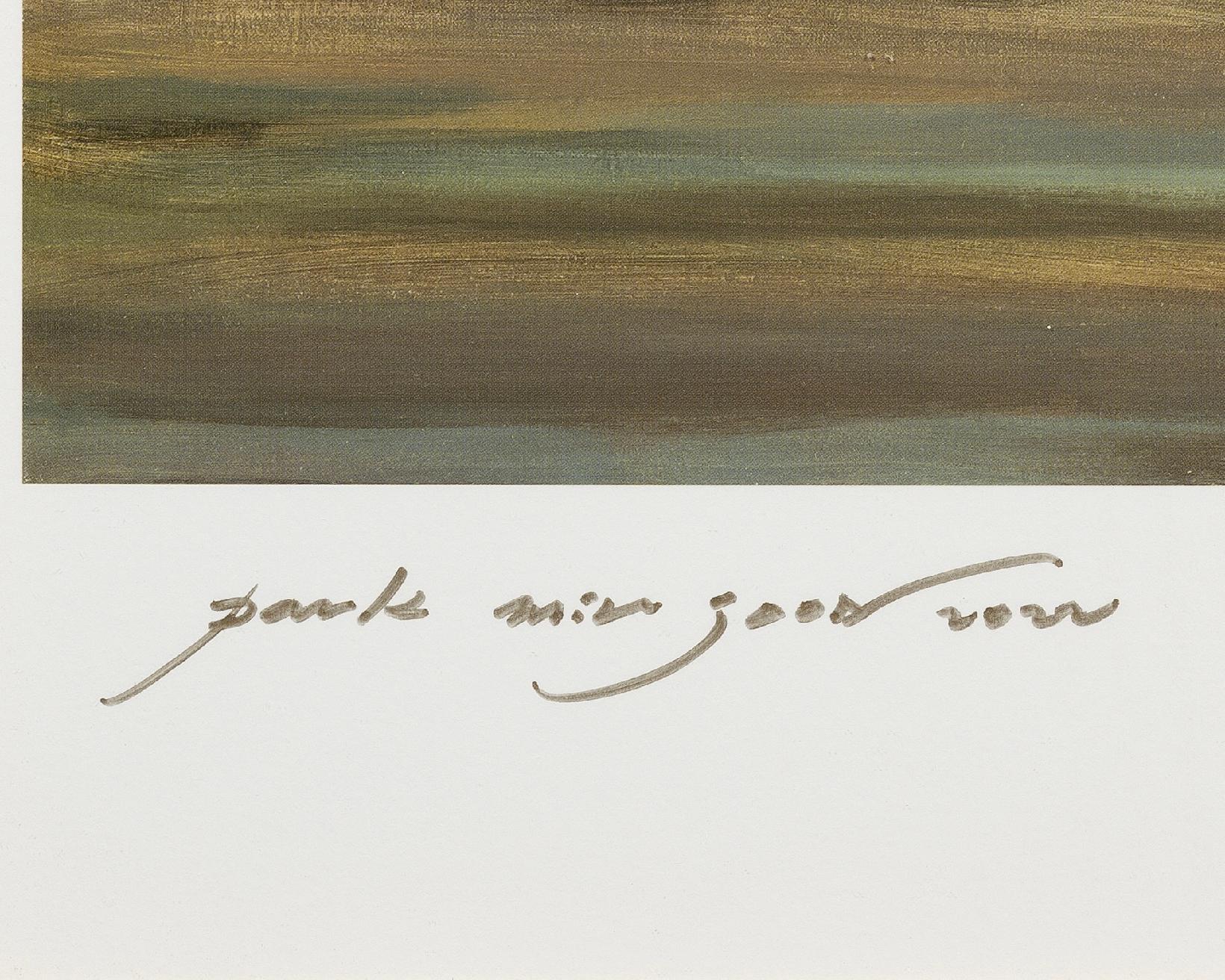 ---
갤러리현대는 박민준 작가의 개인전 《X》를 기념하여 작가의 작품 <Strange Land>의 이미지가 담긴 아트포스터를 출시한다. 작가가 직접 방문했던 센트럴파크의 풍경에 소의 탈을 쓴 인물이 그려져 있는 <Strange Land>는 작가가 그간 지속해오던 고전 회화적인 구도와 표현으로부터 한층 자유로워진 작품이다. 실제 풍경에 작가만의 회화적인 언어가 개입되어 익숙하지만 낯선, 현실적이지만 환상적인 화면을 완성했다. 포스터는 갤러리 데스크에서 현장 구매할 수 있다.
⠀
갤러리현대 제작, 2022
오프셋 인쇄
49.5 x 60 cm
가격 30,000원
100부 한정 작가 사인본
액자는 미포함이며, 지관통에 포장하여 드립니다