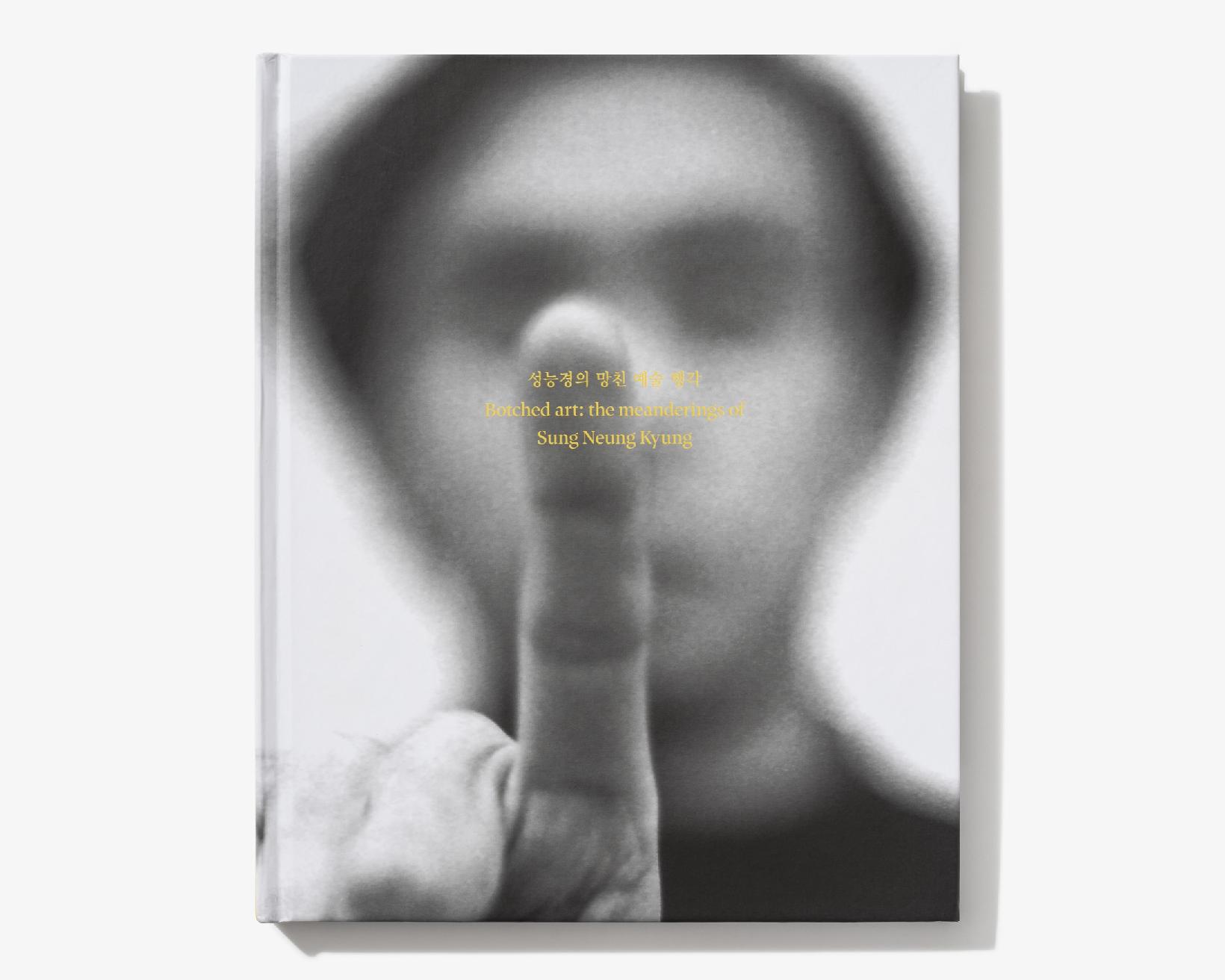 "Reminiscing the motto of his art, "botched art is more beautiful," one could grasp that Sung, while being a conceptual artist who analyzes his own life as a subject matter, also persists with a modernist attitude in that he prioritizes the form over the content and never quite forsakes the value of aesthetics. This is what makes him a disruptor of modernism within modernism, and this is why his works disrupted modernism while being botched modernist art at the same time. Think of a person who disrupts established art from within established art, and think of them sustaining that role for five decades. It is a task beyond the realm of sanity, and this is why Sung is best described as "an art that is the shadow of delirium."" – Cho Soojin (Art Historian)
An exhibition catalog has been published in celebration of Sung Neung Kyung's solo exhibition Botched art: the meanderings of Sung Neung Kyung.
Botched art: the meanderings of Sung Neung Kyung takes the format of a mini-retrospective that introduces the artistic practice of Sung Neung Kyung, one of Korea's foremost conceptual artists, focusing on the artist's representative works that take root in newspapers, photography, and performance, and spanning from the 1970s to the present. Opening with the artist's note In the Shadows of Delirium, the catalog includes a comprehensive selection of documentation: iconic conceptual photographs from the 1970s, installation views of the 42nd iteration of the artist's Venue series from the 1980s, seminal works from the 1990s such as Botched Photo Is More Beautiful, bodies of work created from 2000 onwards including Everyday English, and Sung's most recent pieces created in 2023, along with images of the artist's performance on the day of the exhibition opening.
The catalog also features an essay by the art historian Cho Soojin titled Sung Neung Kyung's "Botched" and Disruptive Art: Half a Century of Becoming Avant-Garde, which points to Sung's conceptual photography as the first of its kind in Korea, providing insight into his unique creative practice that centers on the artist's body and being.
Publication details
Publisher: Gallery Hyundai
Publication Date: September 2023
Artist: Sung Neung Kyung
Essay: Cho Soojin
Binding: Hardcover
Dimensions: 220 x 275 mm
Language: English, Korean
ISBN: 978-89-6736-121-1
Retail price: KRW 40,000
Inquiry: +82 2 2287 3591, mail@galleryhyundai.com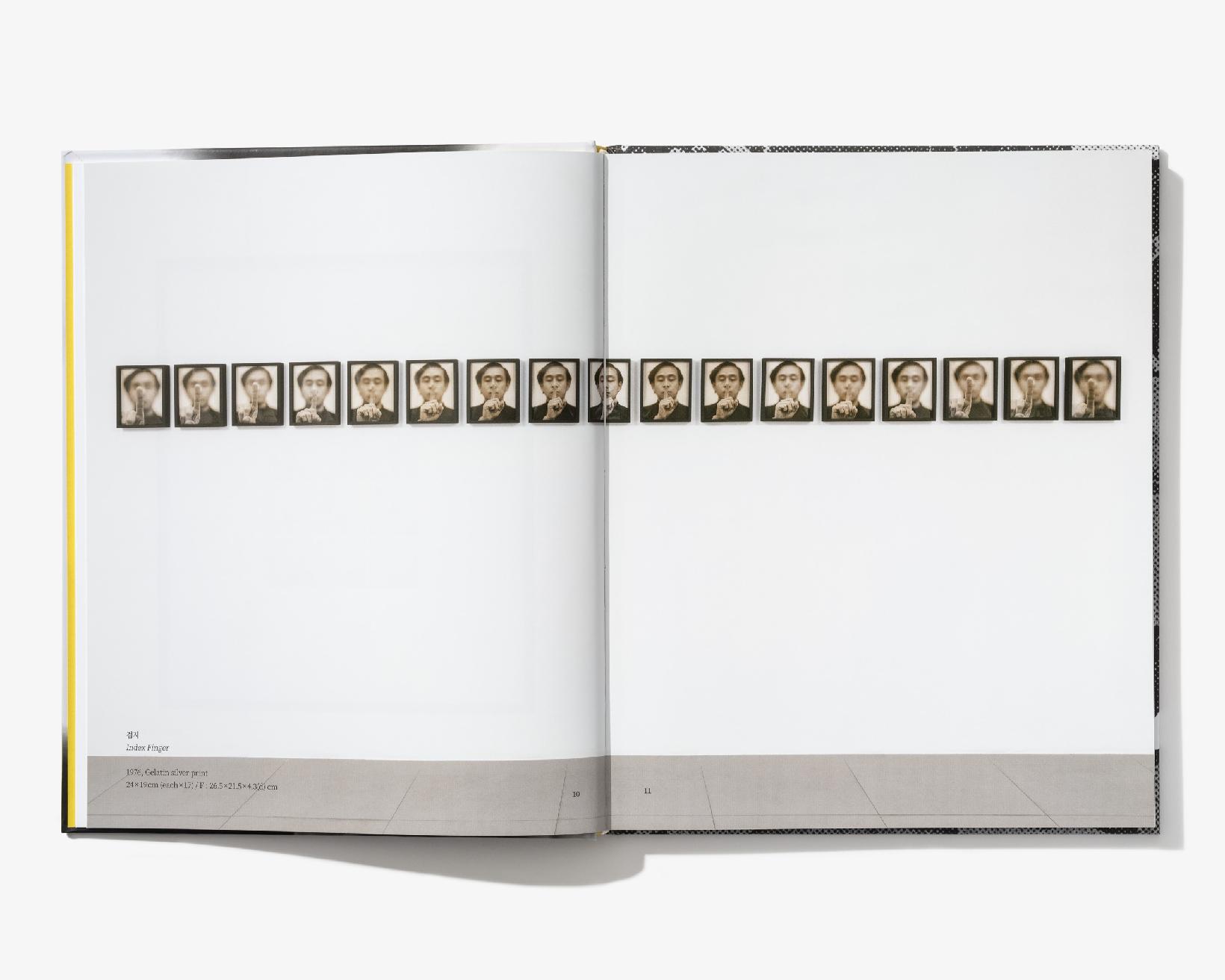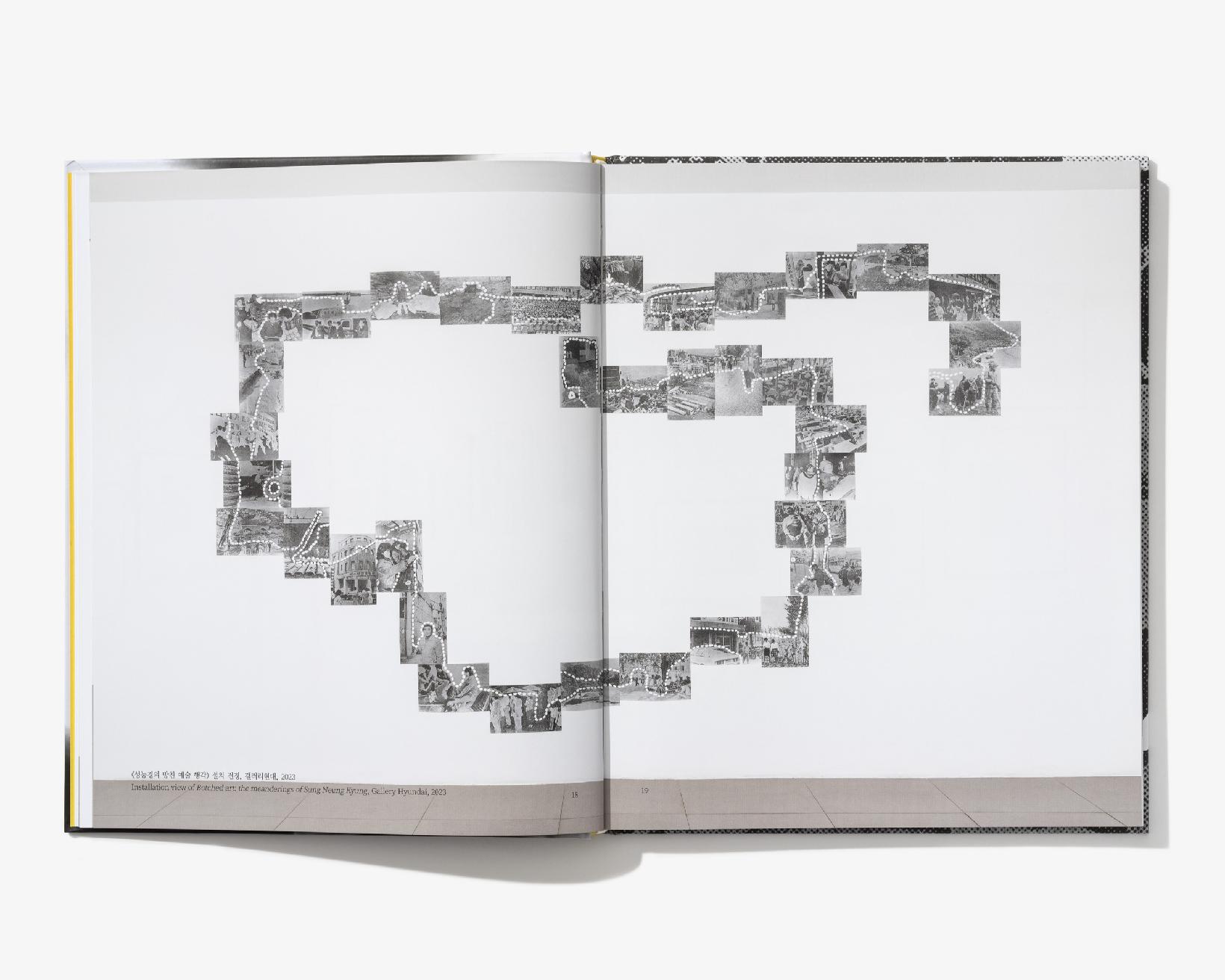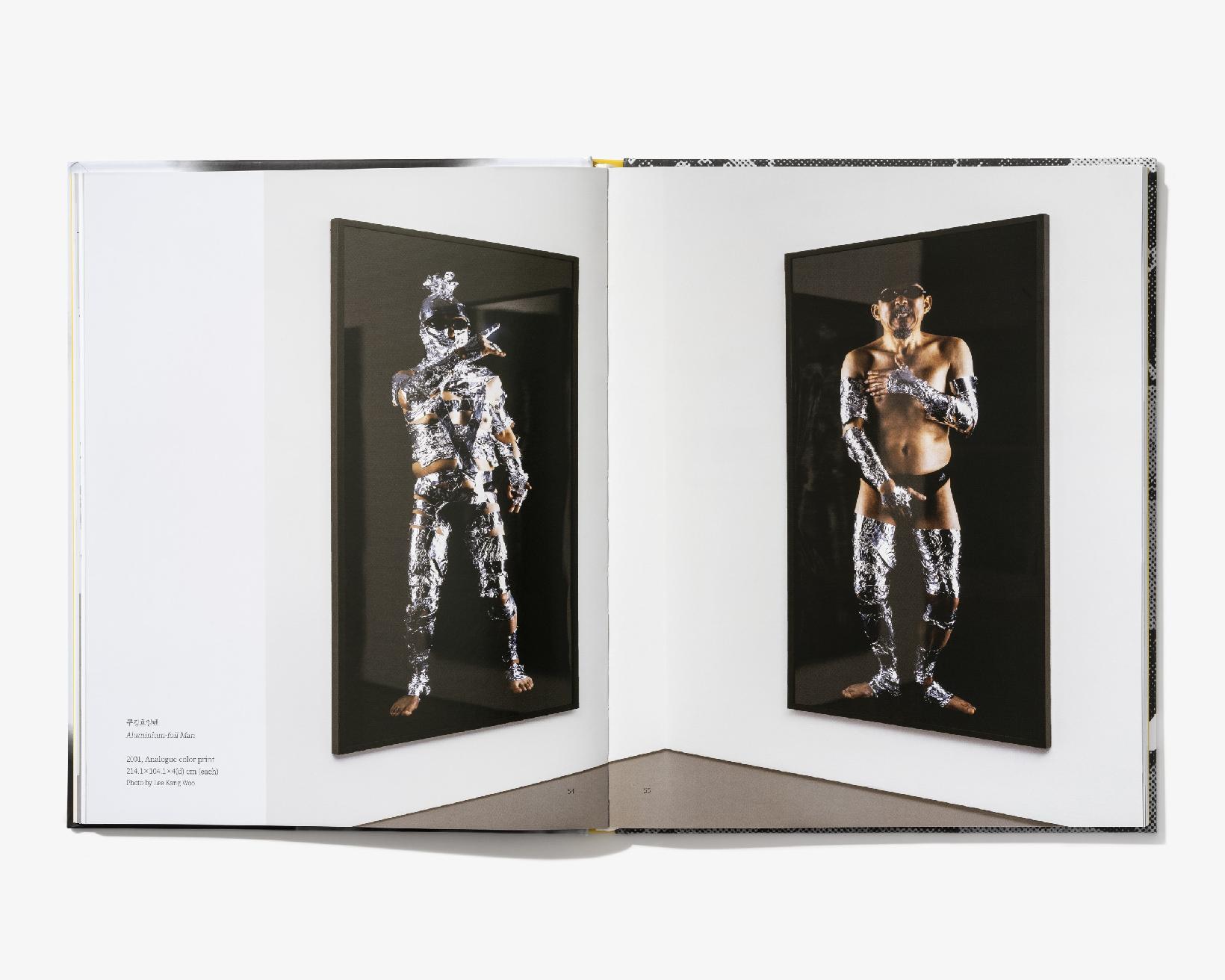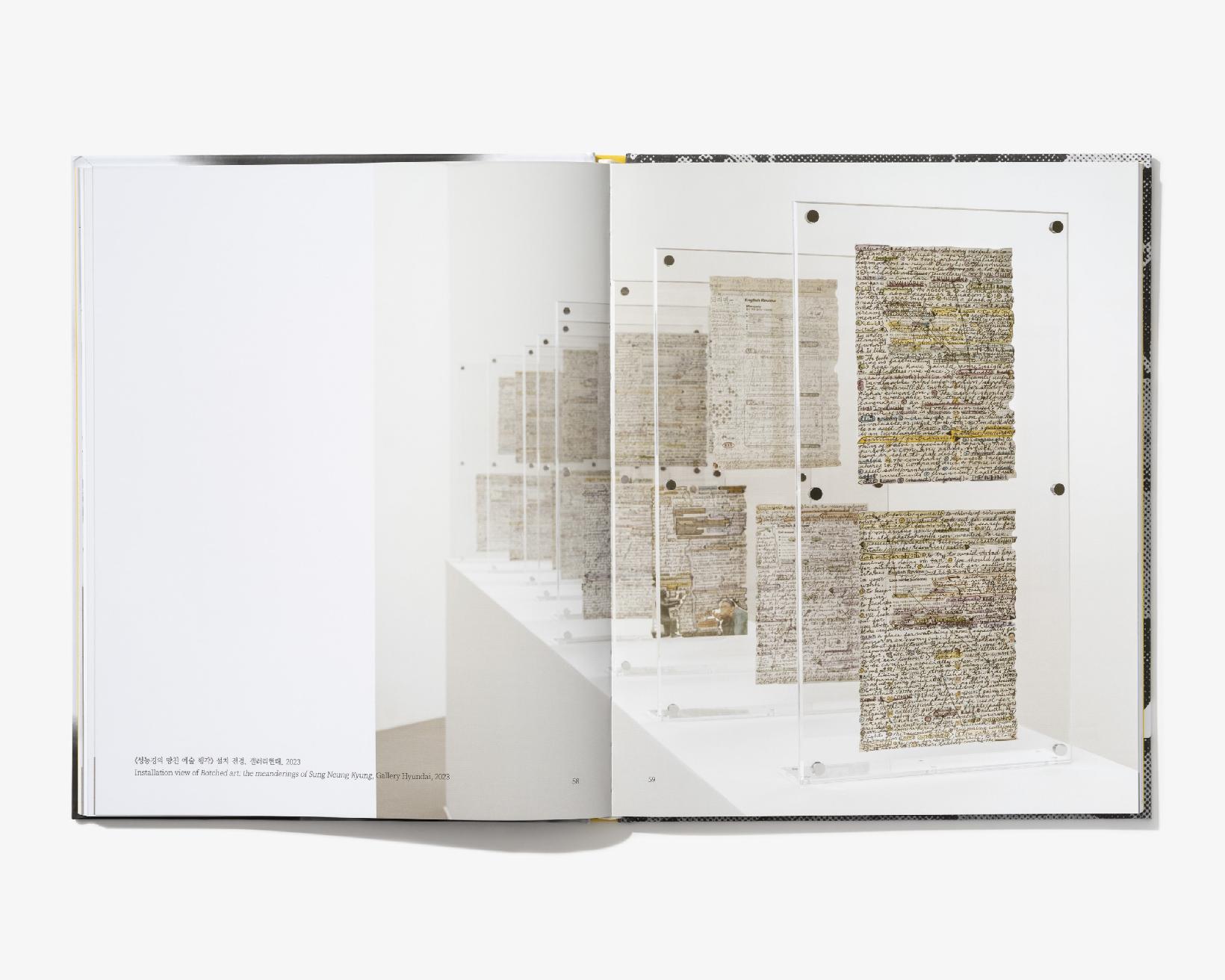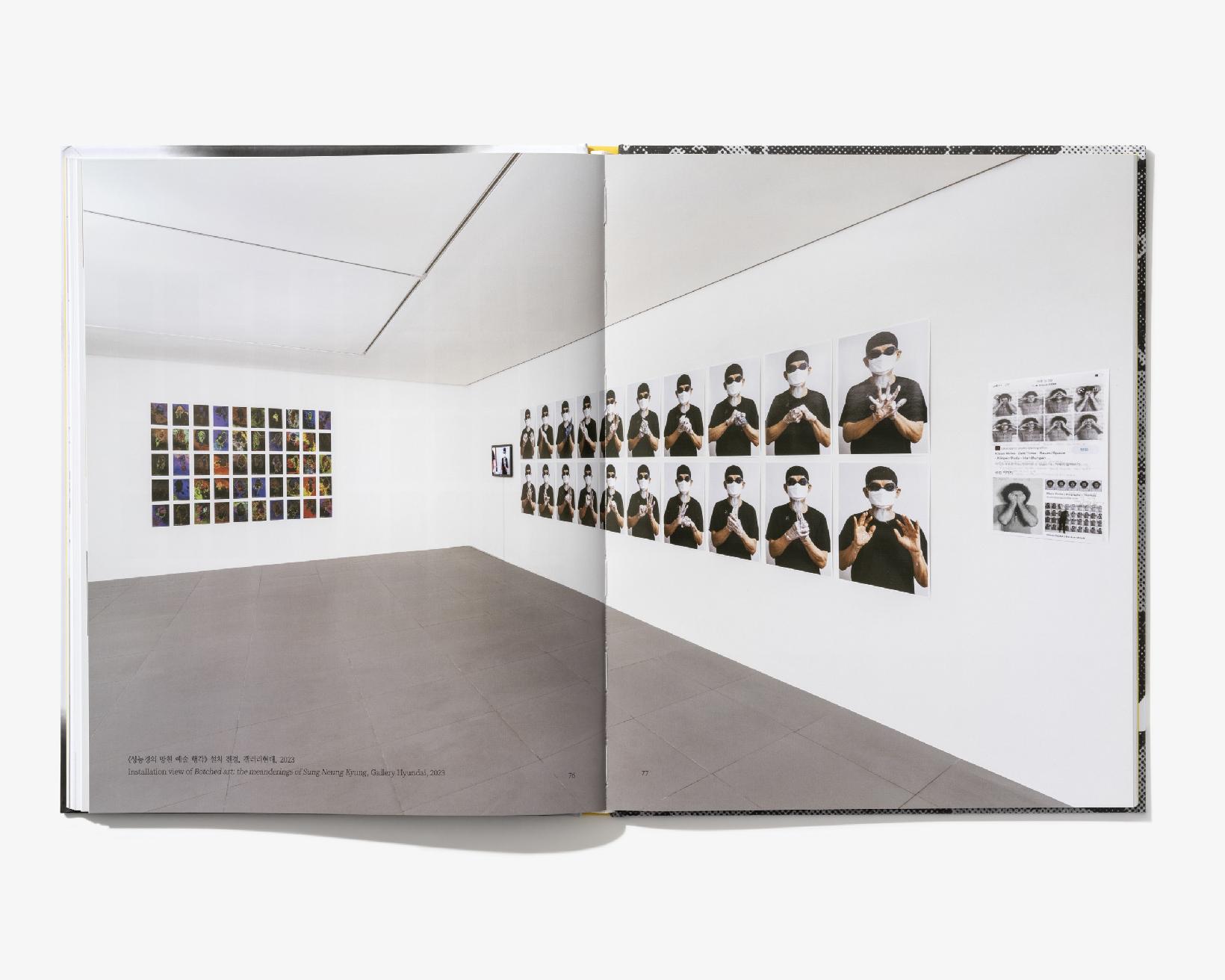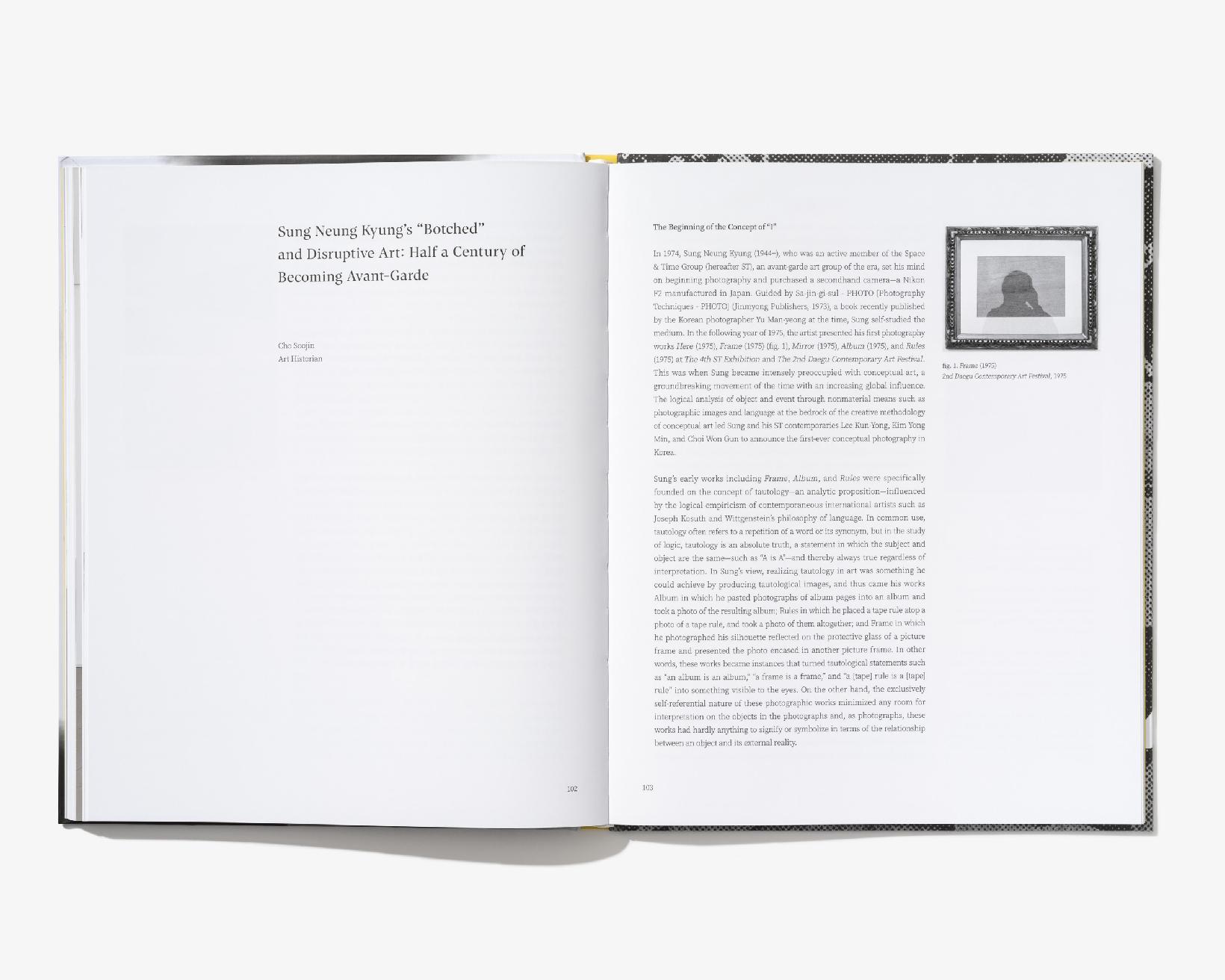 ---
"성능경 예술의 표어가 "망친 예술이 더 아름답다"임을 상기해 본다면, 그가 본인 삶을 분석 대상으로 삼는 개념미술가이면서도, 작품에서 형식을 내용보다 더 우선시하며 미적인 것의 가치를 끝까지 포기하지 않는, 모더니스트의 태도 역시 지니고 있음을 짐작할 수 있을 것이다. 그렇기에 성능경은 모더니즘 내부의 파괴자이며, 그의 작품은 모더니즘을 망친 존재이면서 동시에 망친 모더니즘 미술인 것이다. 기성 예술의 내부에서 그것을 망치는 존재, 그런 전위로 살아가는 일을 오십 년 동안 지속한다는 건 그야말로 미치지 않고서는 힘들다. 그래서 성능경의 "예술은 착란의 그림자"인 것이다." – 조수진 (미술사학자)
성능경의 개인전 《성능경의 망친 예술 행각》을 기념한 도록이 발간되었다.
《성능경의 망친 예술 행각》은 한국의 대표적인 개념미술가인 성능경의 신문, 사진, 행위에 기반한 예술 세계를 1970년대부터 현재까지 대표작을 중심으로 소개하는 미니 회고전 형식으로 기획한 전시다. 도록에는 '착란의 그림자'란 제목의 작가 노트를 시작으로, 1970년대 대표적 개념 사진 작품, 1980년대의 대표작인 〈현장〉 시리즈의 마흔 두 번째 버전의 설치 전경, 1990년대 대표작인 〈망친 사진이 더 아름답다〉 시리즈와 2000년 이후에 제작된 〈그날그날 영어〉 및 2023년 최신작까지 아우르는 대표작들과 오프닝 퍼포먼스 전경이 수록되었다. 또한 연보와 함께 수록된 조수진 미술사학자의 에세이 『성능경의 '망친' 예술: 반세기의 전위 되기』 는 한국 최초로 개념미술로서의 사진을 제시하며, 작가 자신의 몸과 삶의 스타일이 중심이 되어 전개되는 성능경 예술 세계에 대한 깊은 통찰을 제공해 준다.
도서정보
출판사: 갤러리현대
출판일자: 2023년 9월
작가: 성능경
에세이: 조수진
제본: 하드커버
판형 : 220 x 275 mm
언어 : 영어, 한국어
ISBN: 978-89-6736-121-1
판매가: 40,000원
문의: 02-2287-3591, mail@galleryhyundai.com