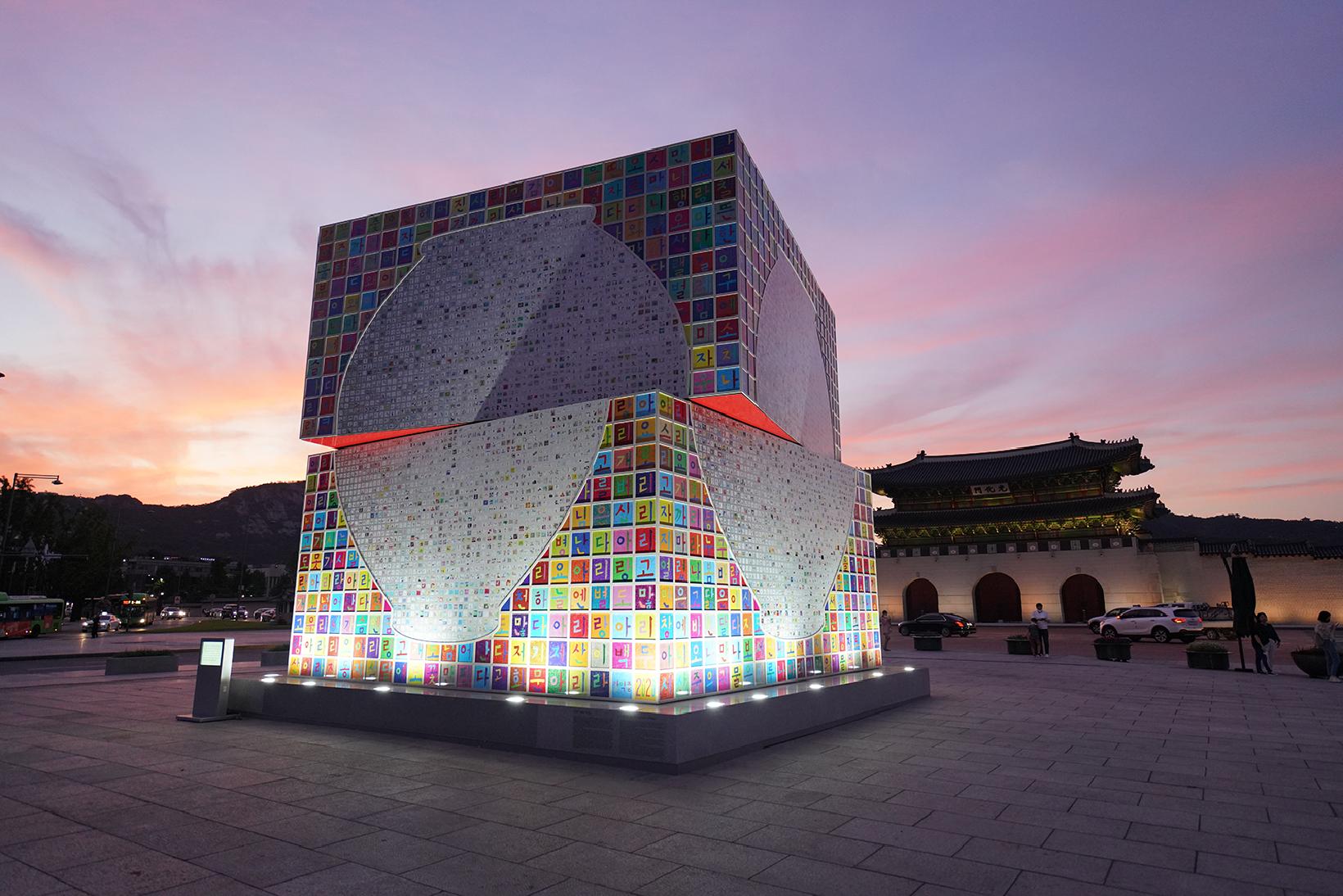 Ik-Joong Kang's large public art work Gwanghwamun Arirang has been unveiled in Seoul Gwanghwamun Square. This work is part of the special exhibition Overcoming War and Connecting Peace organized by the Ministry of Patriots and Veterans Affairs commemorating the 70th anniversary of the Korean War. Though the large scale work, Kang mourns the dead of the warring countries and expresses hopes for the future of children and unity.
Gwanghwamun Arirang consists of a huge moving hexahedron measuring 8 meters in length, width and height. On the surface of the moon jar form, 12,000 children from 23 countries painted their visions of the future on square paper while the jar is surrounded by the lyrics of the folk song Arirang painted by the artist. As the moon jar is created by connecting two halves, this work is also divided and the separated halves rotate 90 degrees every 70 seconds with the pairing symbolizing the 70th anniversary. The first kinetic public sculpture by Ik-joong Kang will be on view at Gwanghwamun Square until June 30th.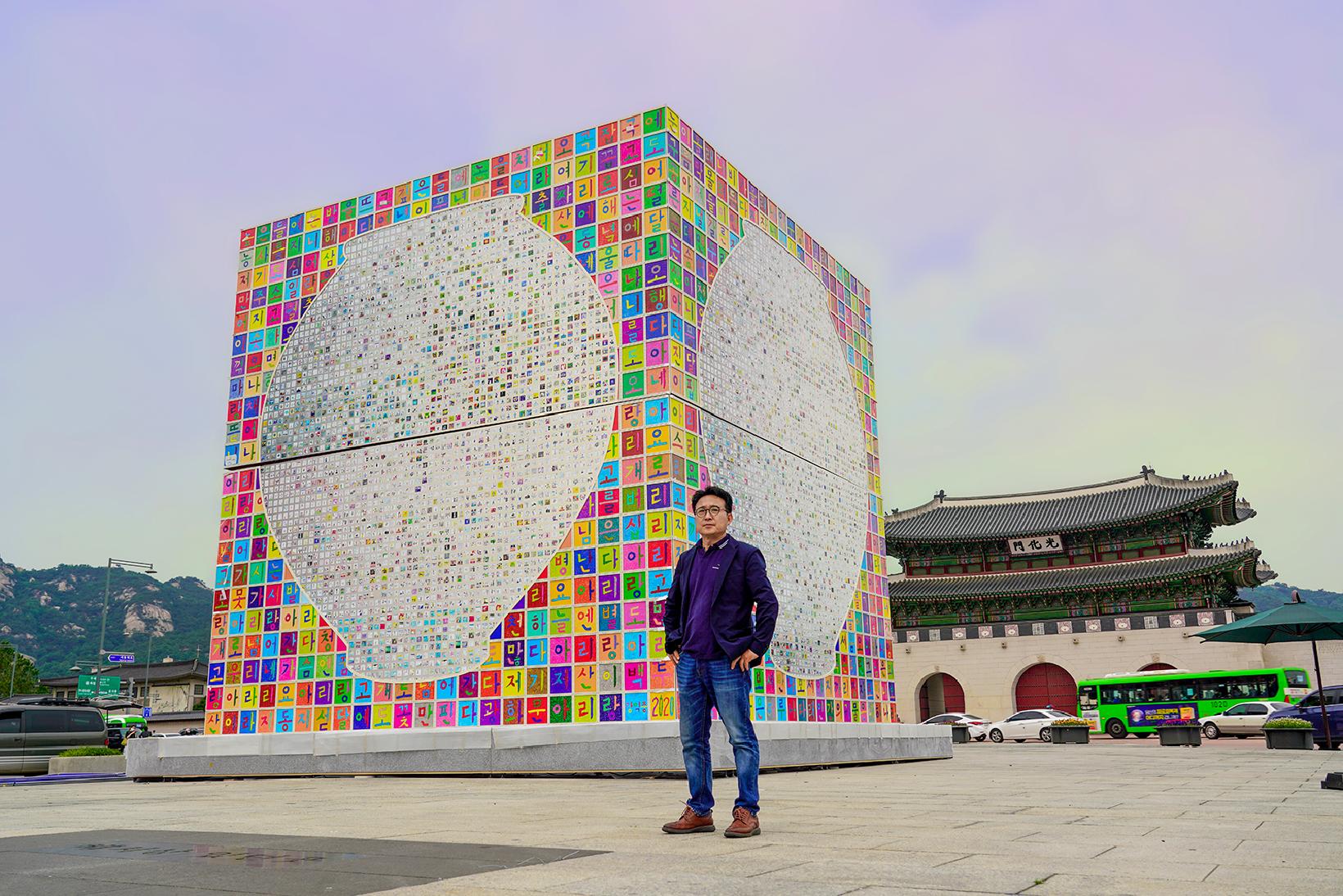 강익중의 대형 공공미술 작품 <광화문 아리랑>이 서울 광화문 광장에 공개됐다. 6.25전쟁 70주년을 기념해 국가보훈처가 기획한 특별전 <전쟁을 딛고, 평화를 잇다>의 출품작이다. 작가는 이 대형 작품에 6.25전쟁 참전국 전사자를 추모하고, 어린이들의 미래를 향한 꿈, 통일을 염원하는 마음을 담았다. <광화문 아리랑>은 가로, 세로, 높이가 각각 8m인 거대한 정육면체 형태를 하고 있다. 중앙의 달항아리 표면에는 23개국 어린이 1만 2,000명이 정사각형 종이에 그린 미래의 모습이 새겨져 있고, 그 주변을 작가가 직접 쓴 민요 <아리랑>의 가사가 감싸고 있다. 달항아리를 빚을 때처럼, 위아래로 나뉘어 제작된 이 작품은 6.25전쟁 70주년을 상징하듯 70초마다 90도씩 회전하며 짝이 맞춰진다. 강익중 작가가 처음 시도한 움직이는 공공미술 작품을 6월 30일까지 광화문 광장에서 감상할 수 있다.