*글 하단의 '한국어 텍스트 다운로드'를 클릭하면 원문을 확인할 수 있습니다.
Kwon Youngwoo, an artist who captured the "idea of empty space" in his works. In Kwon's Untitled a delicate atmosphere of mystery is evoked by spread ink marks and punctured holes, together with chance overlaps of paper, resulting changes and bleeding colors.
In 1979, well past the age of 50, Kwon Youngwoo gave up the security of his prestigious position as a professor at Chung-Ang University and left for Paris. Before his time in France, Kwon created smooth and elegant images made by applying paper that had been soaked in water. By the late 1970s, however, he was applying soaked rice paper to canvas only to rip and perforate them after they dried and then applying the paint. The idea to use traditional Hanji paper in this way, according to Kwon, arose from his experience of trying to mend a ripped canvas when he was out of materials. Indeed, the artist was always exploring the possibilities of working with paper.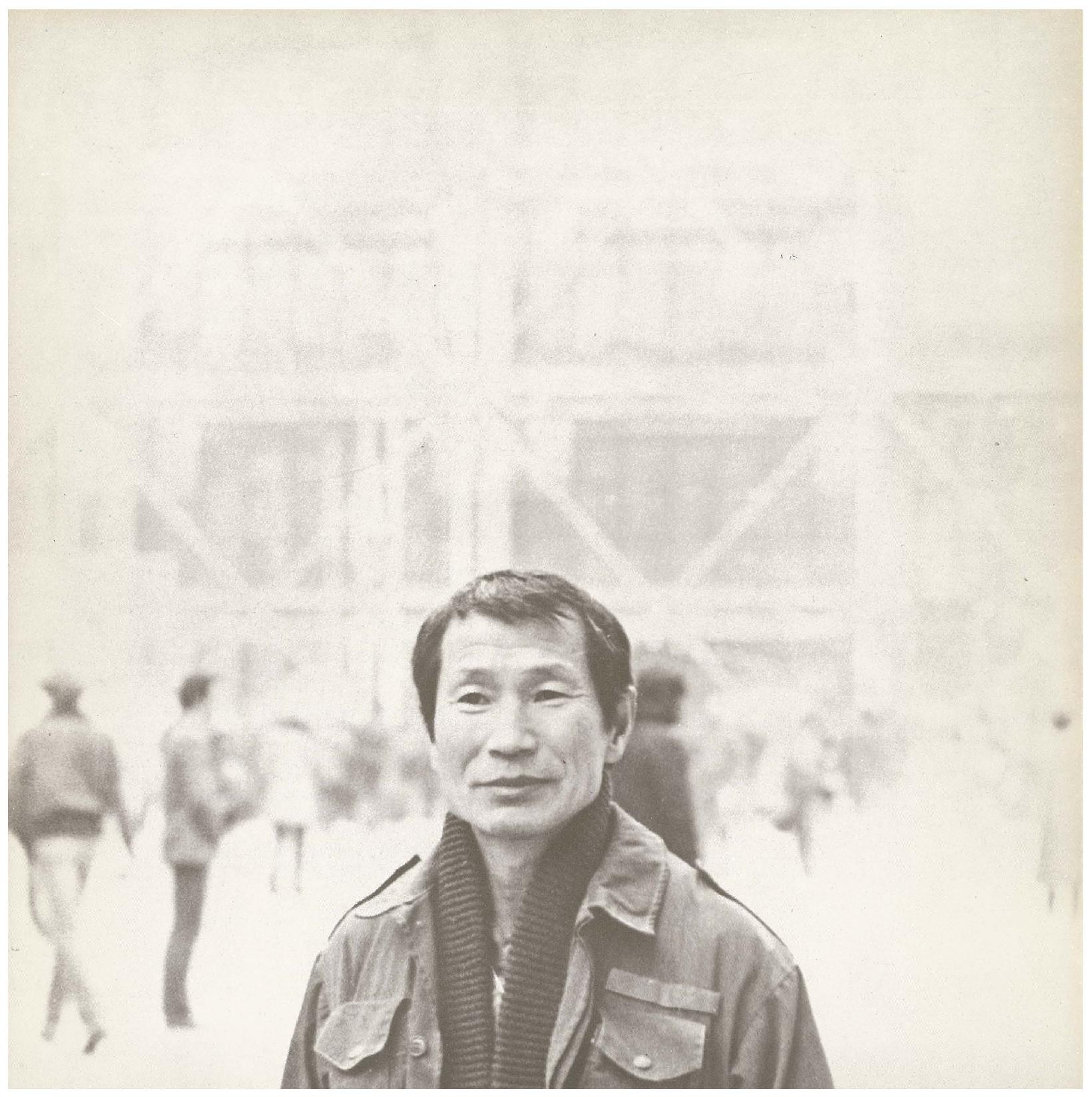 "My works begin with making canvas with paper. I glue layers of one, two or multiple pieces of paper. Then, I stare, puncture and paint on it. I sometimes paint upon the canvas and sometimes I paint from the back so that paint would be seen through. The number of layers glued, the amount of glue used are not fixed, making each and every circumstance different when they are painted upon or punctured through. I intend to find and expect to see the results each time."1)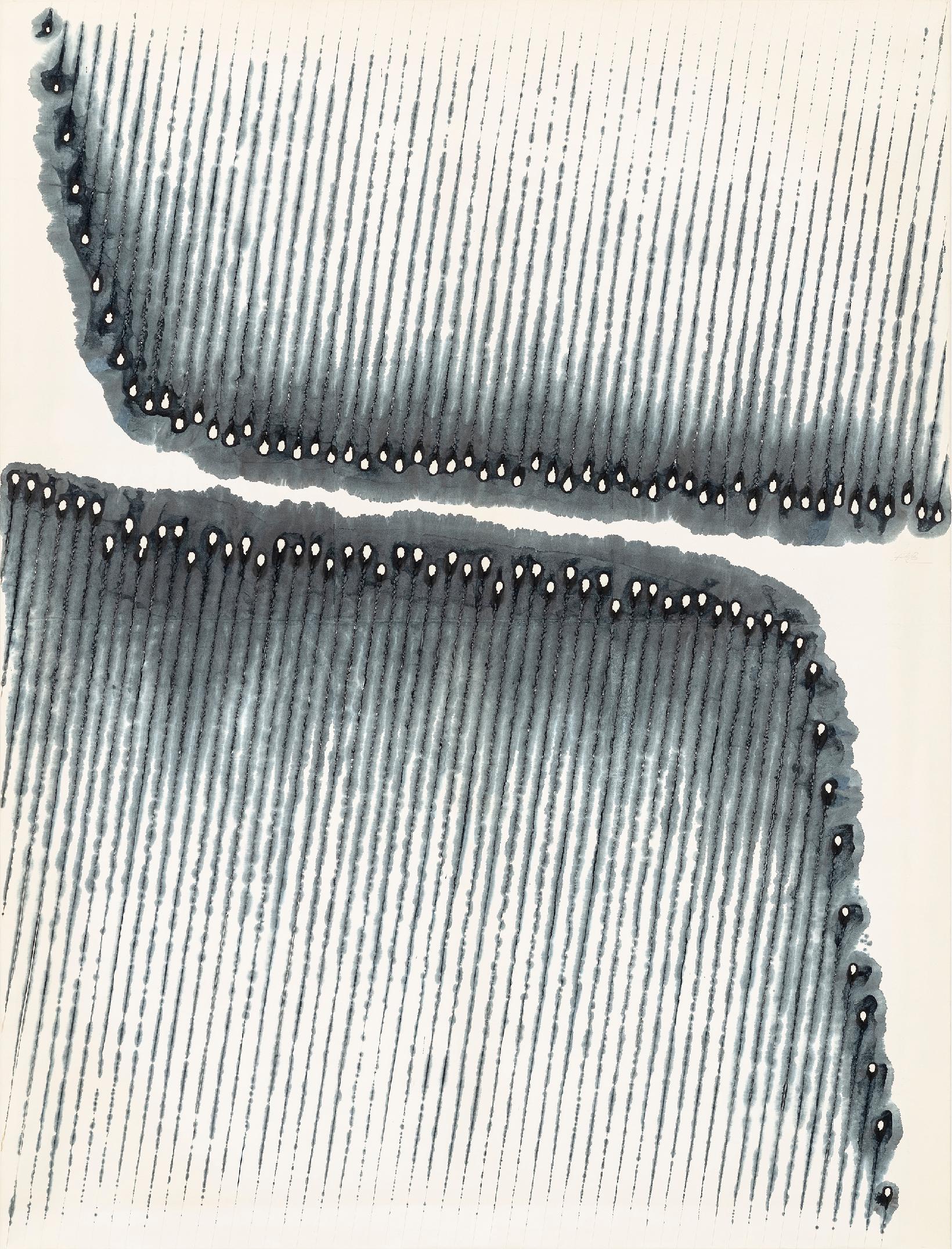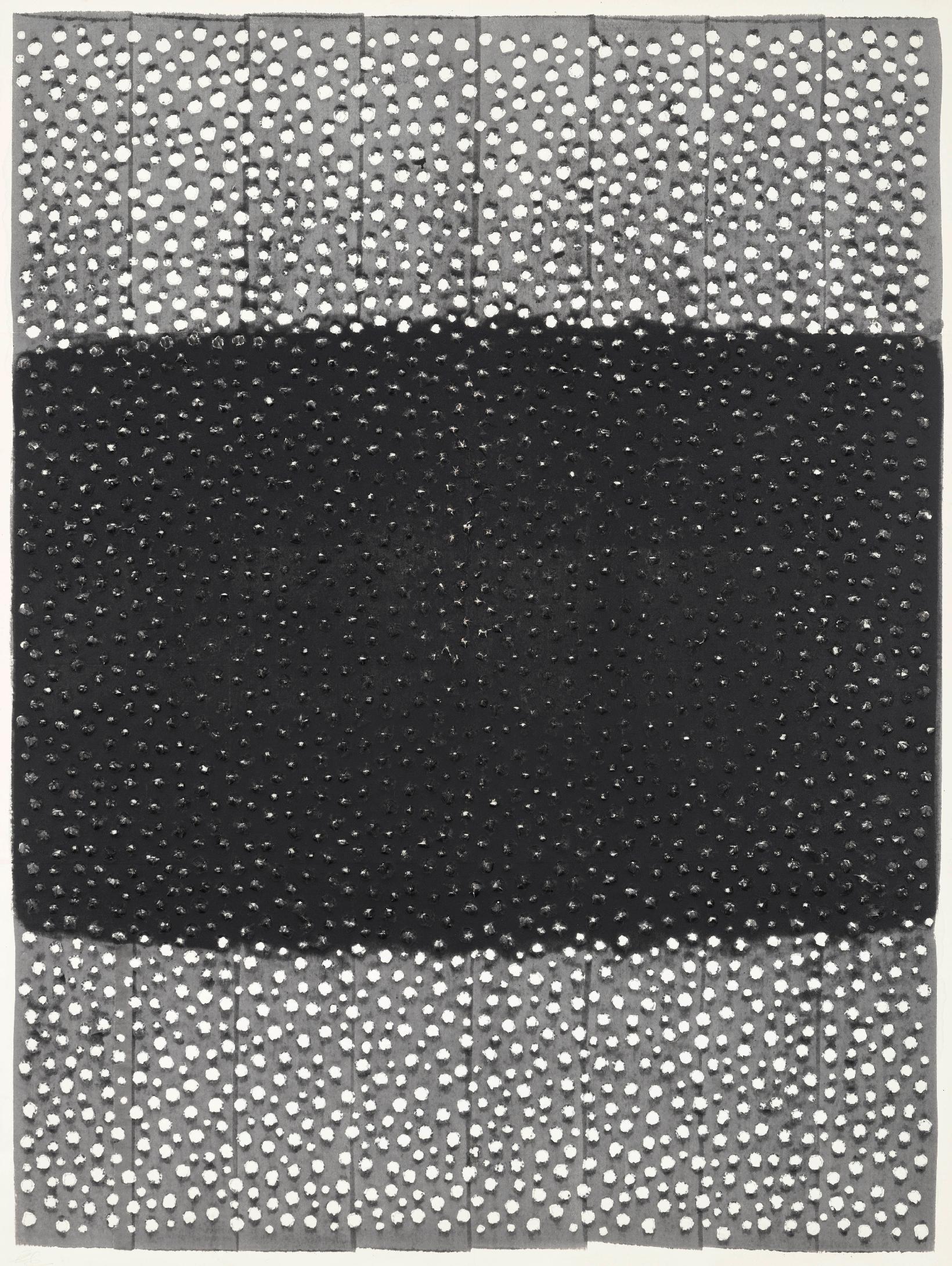 The scattered ink marks and punctured holes, the shifts and bleeds that come from chance folds and overlaps in the paper are the distinctive traits that characterize Kwon Youngwoo's work. The use of rice paper as background effects even the light that reaches the piece, evoking an atmosphere both delicate and slightly uncanny. The artist himself explained this effect of the light this way: "The light produced by the paper is a pure light, the result of being washed over and over again in water, bleached clear. This is why when we use such paper in a window, the light that comes in through the paper pane creates such a different atmosphere than what we experience with glass in modern buildings ... a state that is as if all sound has stopped, and in that sudden silence, at last, you finally meet your inner self, and the two of you become one."2)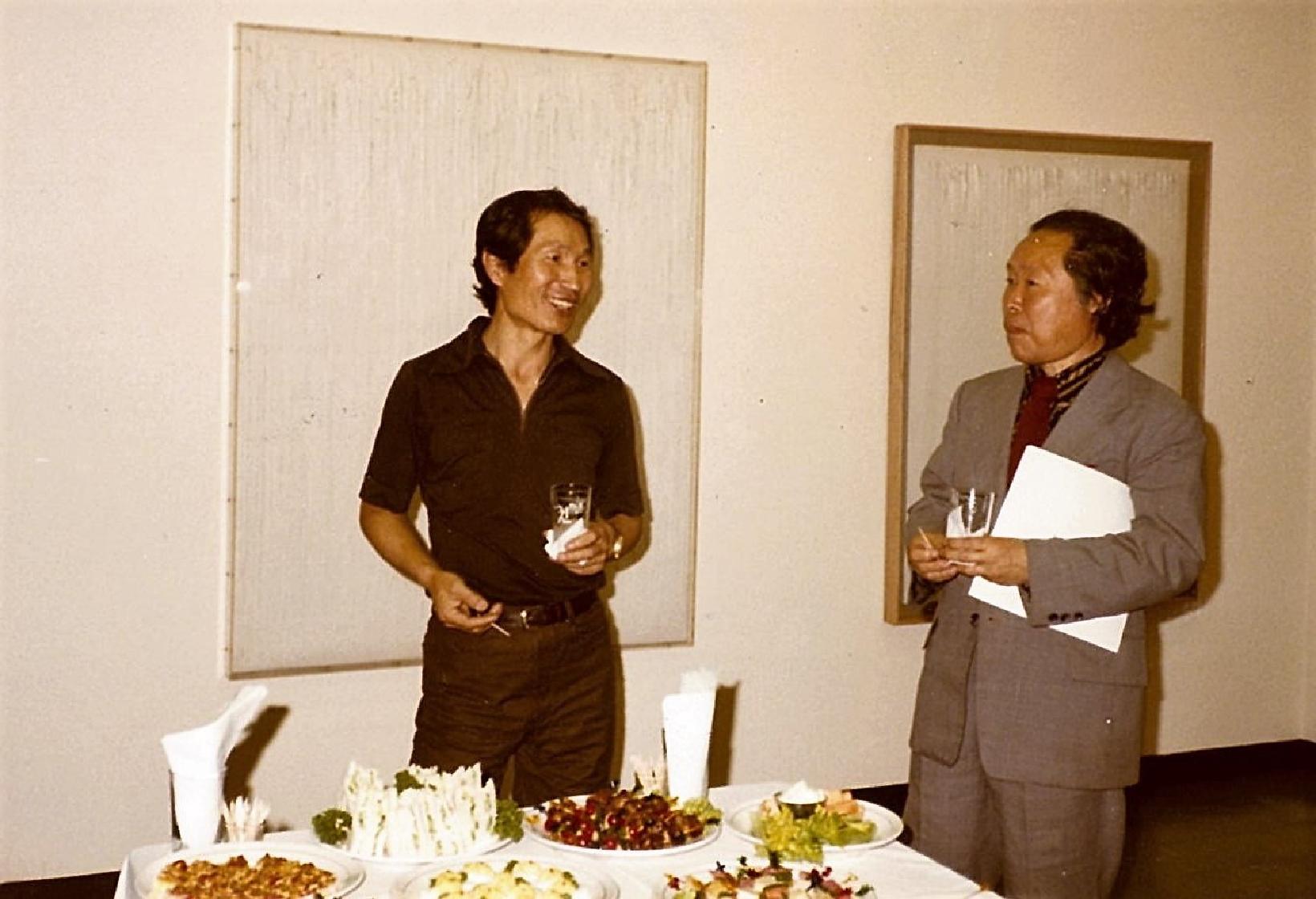 Kwon consistently used traditional hanji paper in his work over the course of his career. Pieces with added color, in particular, together with the three dimensionality of the torn and perforated areas, triggers a variety of senses and offers a particular visual interest. The process of handling the paper material and applying the colors amounted to more than just questions of material and technique. Critic Kim Bo-young emphasized the import of contemplating the actual meaning behind these choices: "It is necessary to contemplate the actual meaning of actions like marking and puncturing the rice paper and painting it on both sides, making the colors bleed together. To be clear, it is in order to capture that certain something present in those sacred forms borne of pure chance and circumstance that Kwon has chosen a methodological approach of ripping and puncturing and bleeding: this is important.3)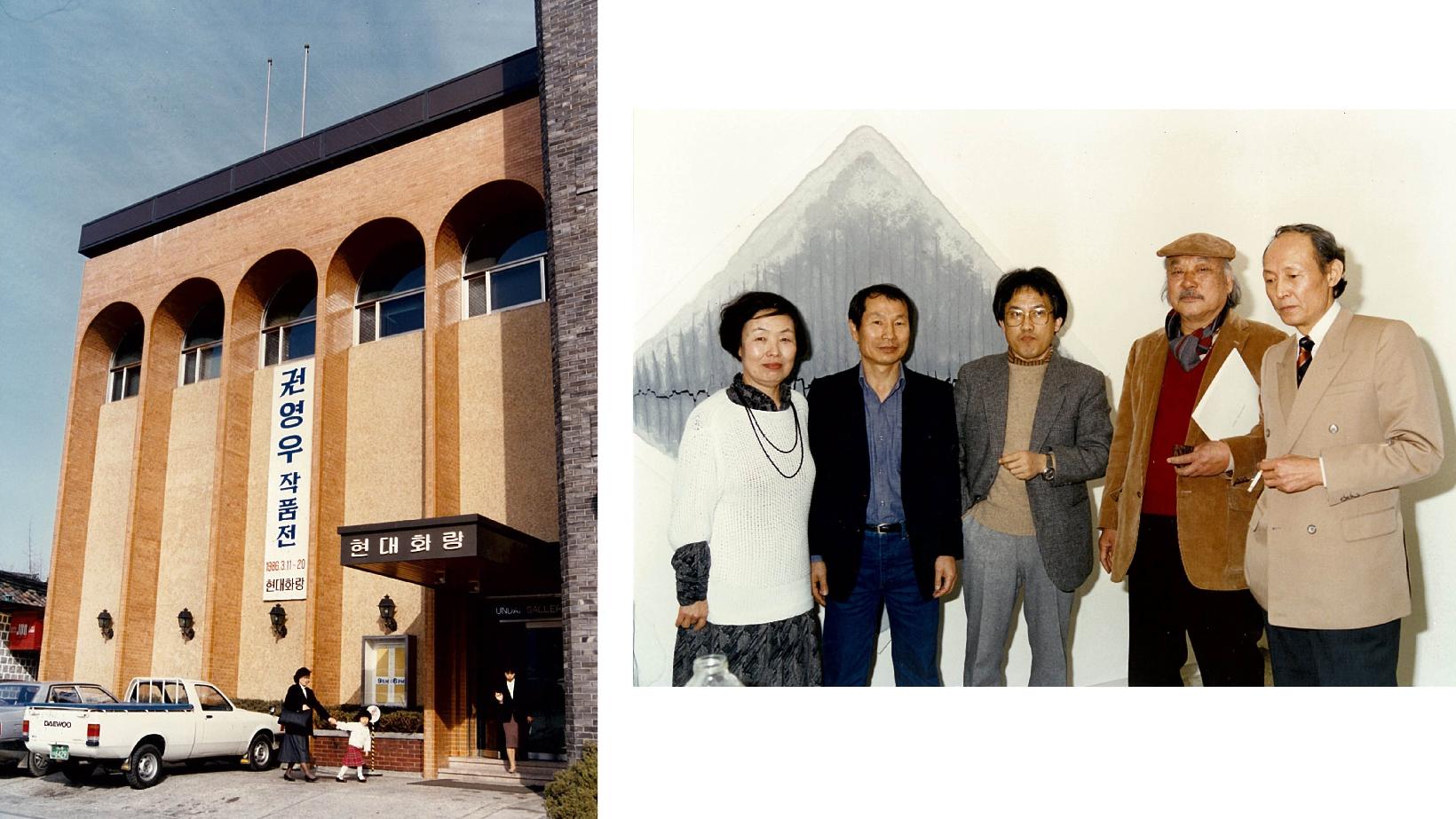 Critic Yil Lee said of his paintings that, "if Kwon Youngwoo has rejected the traditional forms, the styles and techniques of what we call "Oriental Painting," then it seems to me that this is likely rooted in an unusually lucid awareness of the most fundamental characteristics of oriental painting. Moreover this very awareness, in its turn, would necessarily have had the artist revisiting and re-examining the true traditions of the style, even setting him to the new task of overcoming the formal and technical limitations in play."4) Indeed, Kwon's works—created by combining the coincidence of overlapping paper with the meeting of light and paper, and the new and mysterious light produced as a result, followed by the application of color on top of it all—certainly express a sufficiently painterly approach.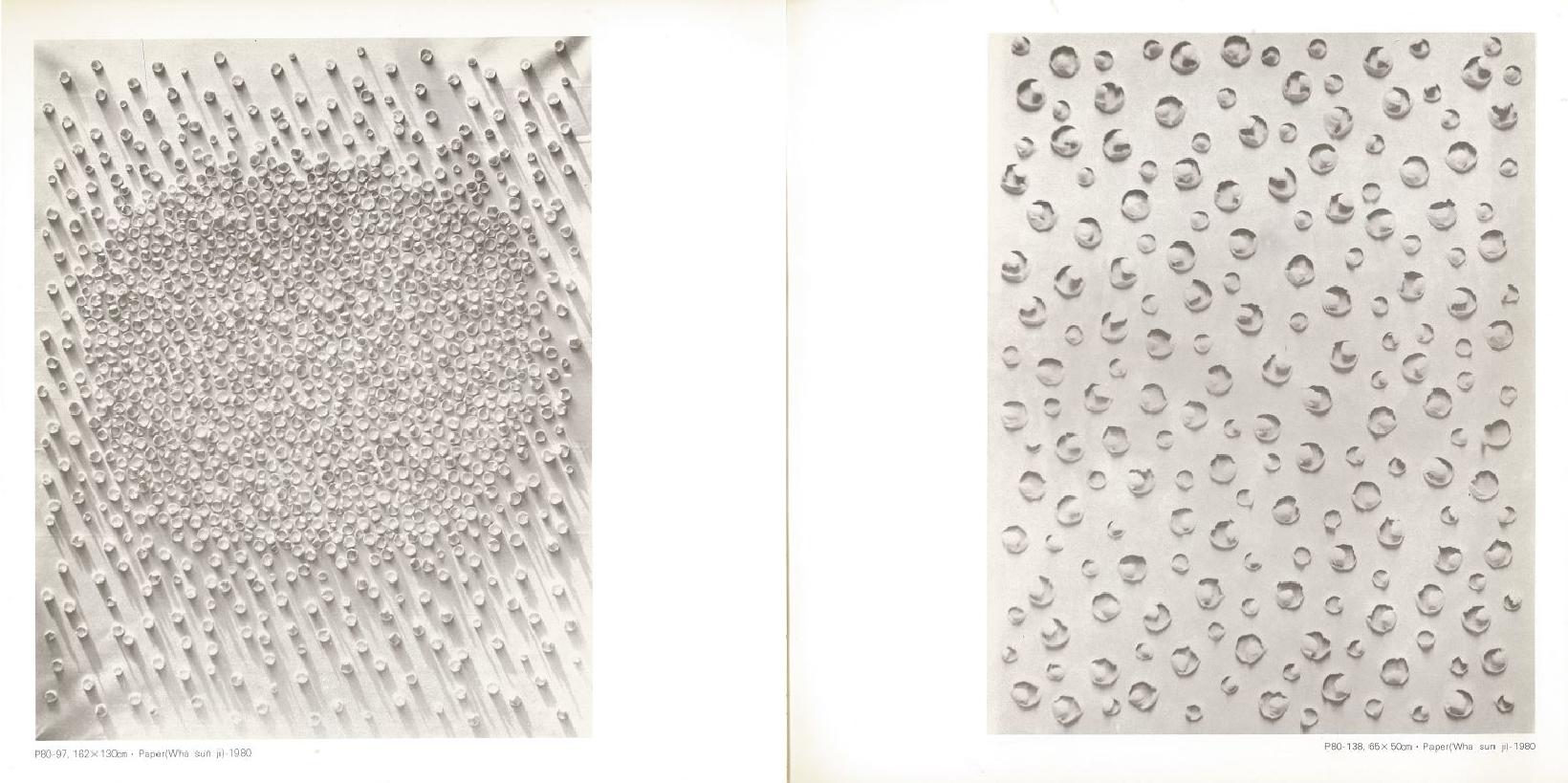 Beginning with Kwon Yongwoo Gallery Hyundai in 1982 has opened a total of four solo shows of Kwon's work. Works by Kwon Youngwoo held in 1986 celebrating the artist's sixtieth birthday, also marked the debut of his color paintings, and Kwon Youngwoo in 1992 showcased new works that focused on formative application of the rice paper to create entirely new images.
Aeri Song is an artist and exhibition manager at Gallery Hyundai.
---
1) Kwon Youngwoo, "Artist's Notes - To become a culture that flows…", Kwon Youngwoo, A Life On Paper, Seoul Museum of Art, 2007
2) Kwon Yongwoo, Space No. 180, 1982.6
3) Kim Bok-young "The Light of Action and Existence: On the Occasion of "Kwon Youngwoo: Ten Years in France Exhibition," Kwon Youngwoo Painting Exhibition, Ho-Am Gallery, 1990
4) Yil Lee, "The Modern Return to the East," 100 Selected Masters of Contemporary Korean Art, Geumseong Publishing, 1977