*글 하단의 '한국어 텍스트 다운로드'를 클릭하면 원문을 확인할 수 있습니다.
Oh Chi Ho's Water Lilies is a representative impressionist landscape by the artist long referred to as the "painter of light and color" in the Korean art world. The white lilies and green leaves, drawn in bold swathes of solid color, impart the bright, refreshing feel of early summer.
Three white lilies blooming in a pond steal the scene but it is the array of colors, reds, blues and yellows that ultimately draw the viewer's gaze. The bold touch of a broad brush creates expanses of solid color that come together to form the lily's leaves, blossoms, and the pond. The expression of this vivid, fresh light and color somehow imparts the bright, refreshing feel of early summer.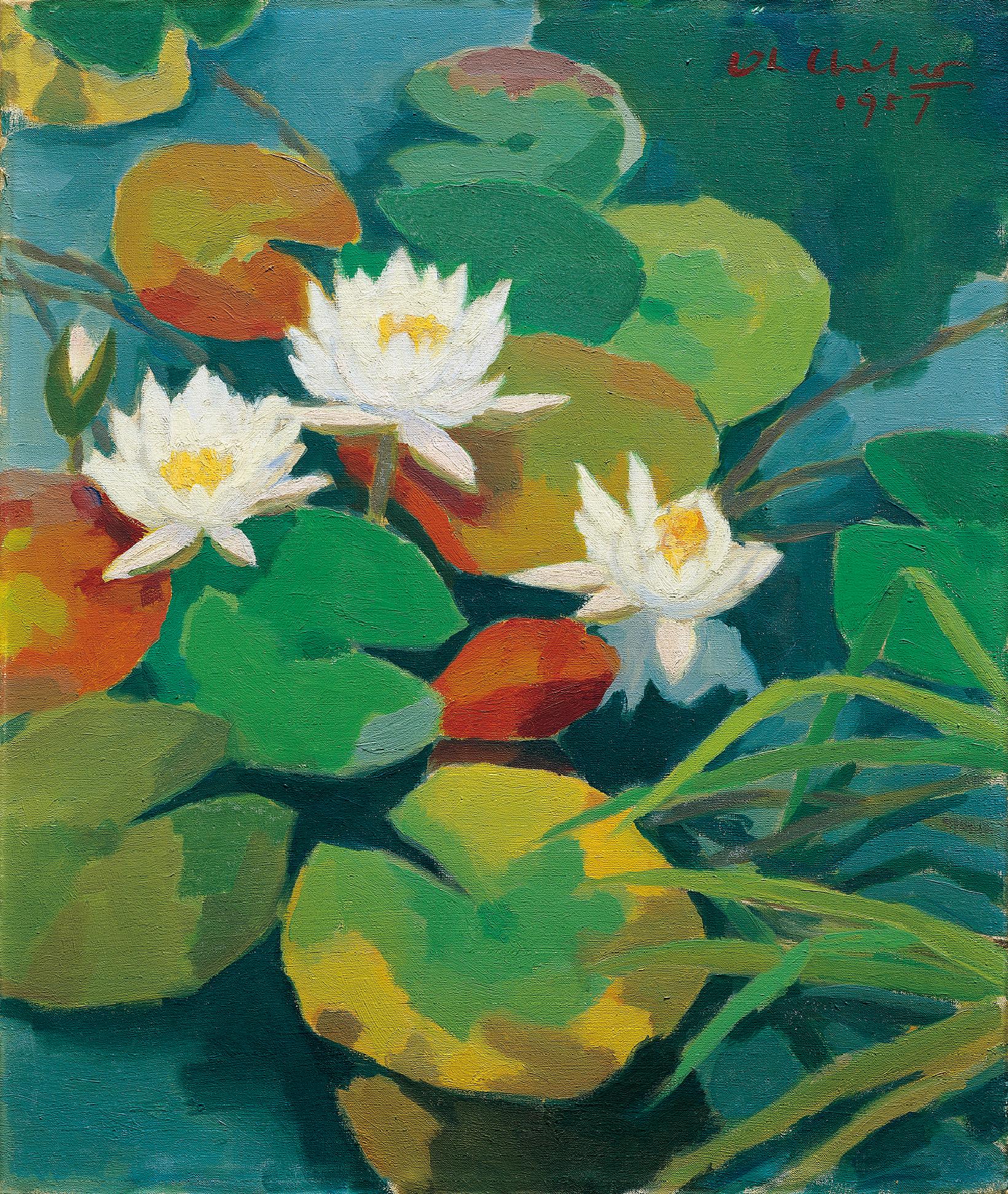 Water Lilies is a 1957 painting by the artist Oh Chi Ho (1905-1982), long known as "Korea's impressionist painter" and the "painter of light and color." Using oils, Oh was able to vividly capture the way that color in nature changes according to the light.
Oh was born in 1905 in Doksang-ri, Dongbok-myeon, Jeollanam-do (Southern province of Korea), a region widely known for its superb natural landscape. Indeed, Oh became attuned very early to the considerable charms of the area's mountains, meadows and streams, resulting in an abiding love of natural beauty. As early as age nine, he showed a talent for drawing and he was regularly applauded for his skill by adults who caught a glimpse of his journal full of landscapes and sketches of cats, ponies and faces.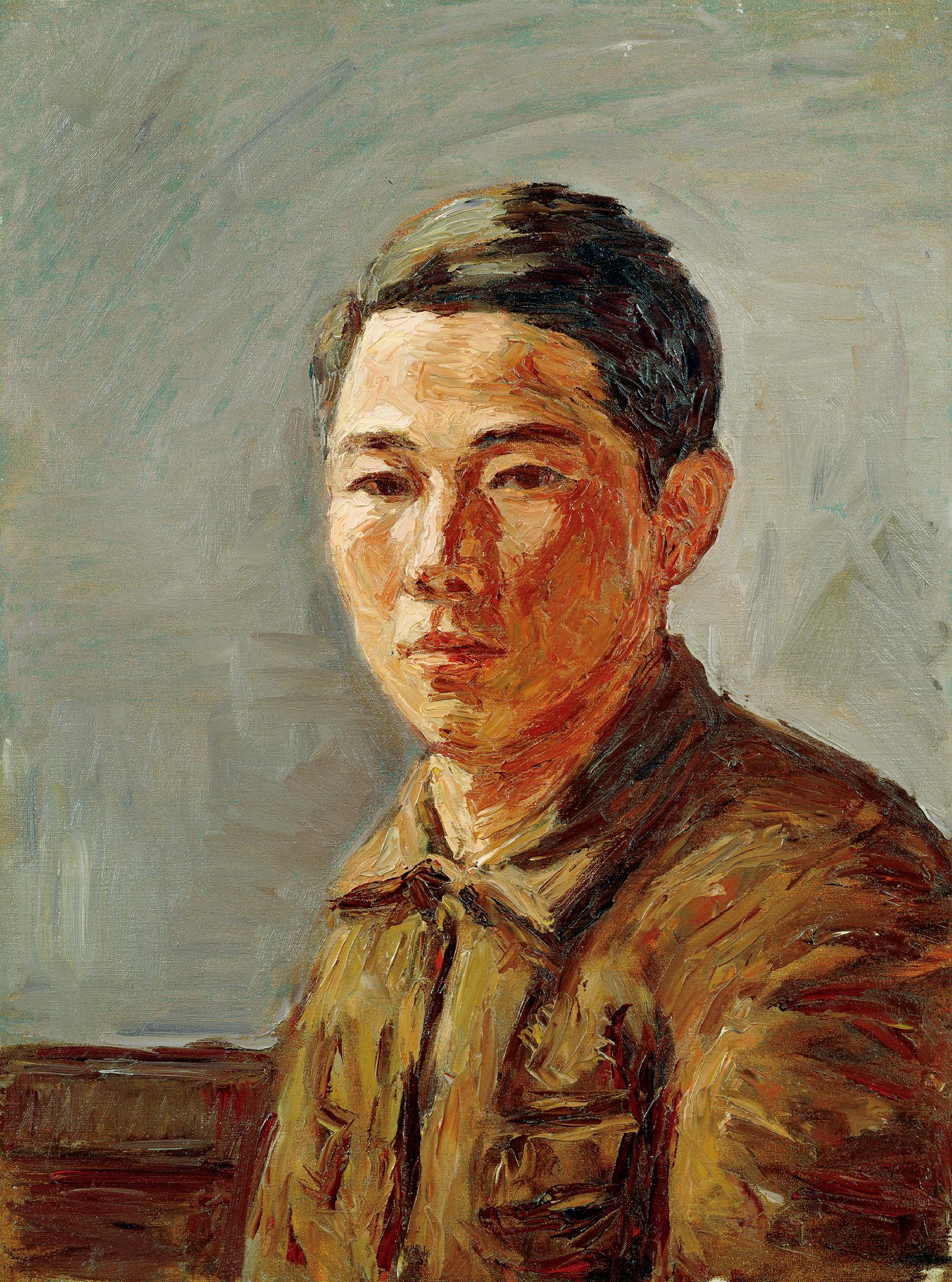 As a student at Whimoon High School, Oh was a student of Korea's first Western-style painter, Ko Huidong (1886-1965). During his senior year he had a chance encounter while visiting a friend's house with an oil painting by Na Hye-Seok (1896-1948) who is considered Korea's first female Western-style painter. For a young student accustomed to pencil and water based paints, It was Na's work that helped guide Oh fully into the world of painting. Oh went on to procure the materials for oil painting and teach himself how to use them by reading books on the subject before eventually being admitted to the Koryo Fine Art Institute in 1923.1) In 1925, Oh left for Japan to begin his studies in the Western painting department at the Tokyo University of the Arts.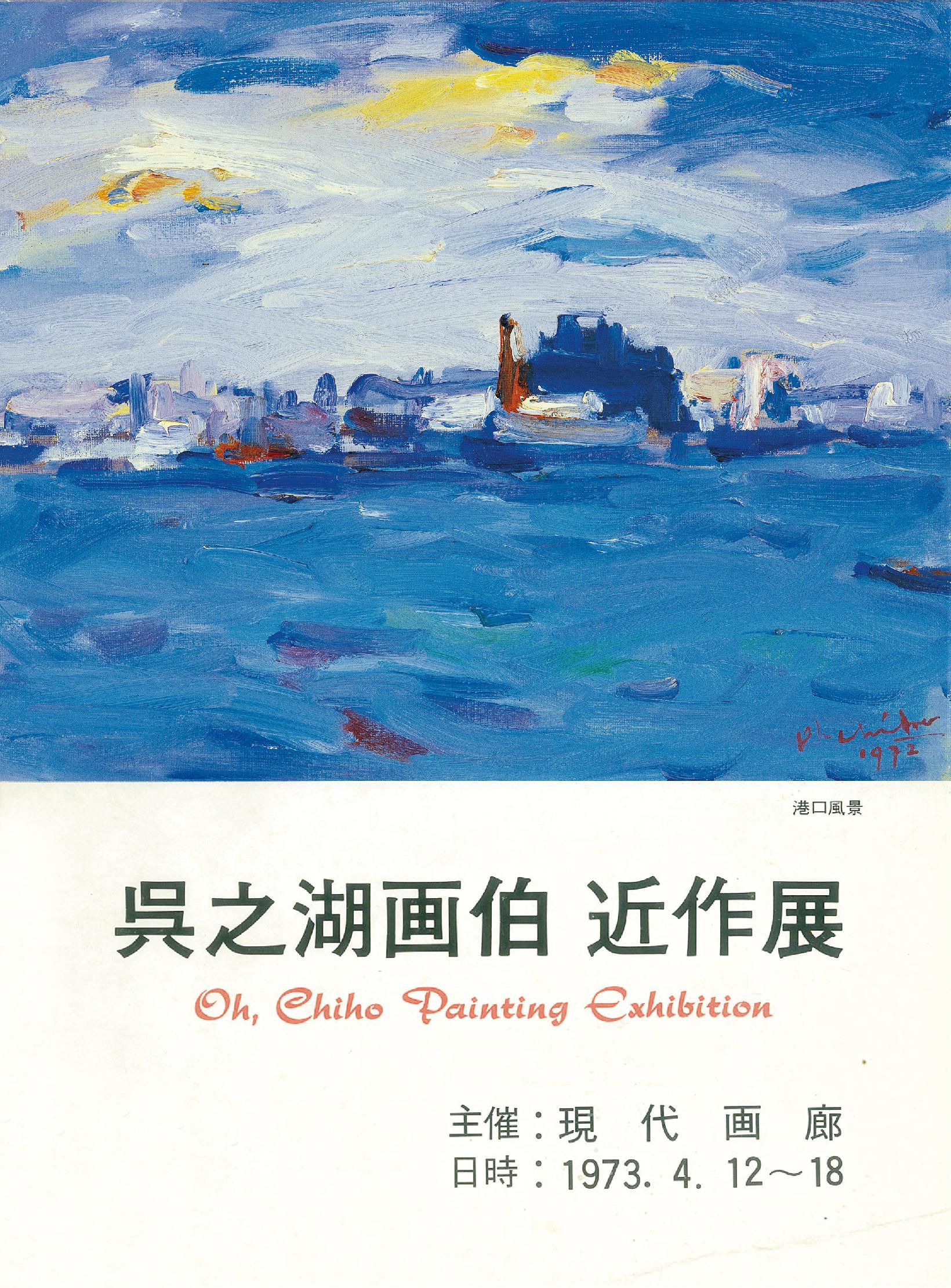 His time in Japan ultimately resulted in Oh's belief that the impressionist approach was essential to capturing on canvas the singular beauty of Korea's mountains and streams. His ensuing embrace of the impressionist style led the style to become his main tool for expressing Korea's natural scenery. In 1930, Oh joined Nokhyanghoe,2) a group of Western-style painters based in Seoul, and first began showing these impressionist oil paintings that claimed to be "paintings of Joseon." The natural landscape of Korea is a very important aspect of Oh's works, so much so that he has claimed the soil and trees as "a part of (his) physical body."
"Nature in May, that is a world of plants and trees. A fresh and cheerful time, the greens here belong to plants and trees, incredibly bright but never blinding. Incredibly elegant but never haughty. Incredibly fresh but also soft, softer than anything. … To me, born and raised in a mountain village far to the South, the soil itself and the plants and trees are essentially a part of my physical body." 3)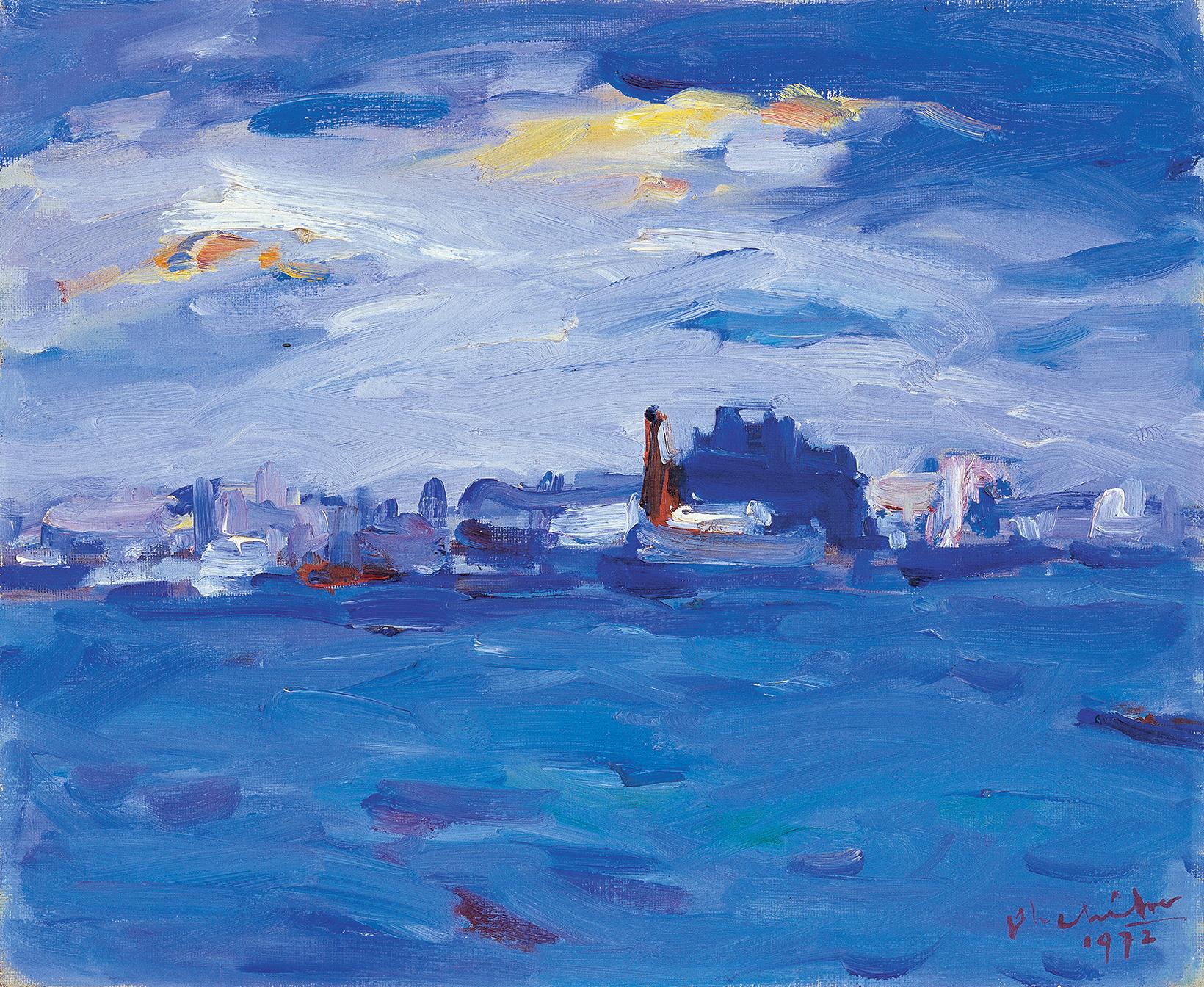 In 1938, Oh released a book of collected paintings with fellow Nokhyanghoe member Kim Jukyung. Titled Recueil important des oeuvres de Chiho Oh et Chukeung Kim, the book marked a watershed moment in the contemporary Korean art world of the time. Not only was the very notion of such a publication relatively new, a collection such as this, printed in full and faithful color, had never before been seen. Artist and critic Gu Bonung (1906-1953) sang his praises of the collection: "The publication of these dual collected works is both a surprise and a joy for our art world… not just because this publication is the first of its kind, but because of its very sumptuousness and what it demonstrates, without question, about the marvelous treatment of said publication." 4) In the wake of this book's release, Oh became even more established in the art world.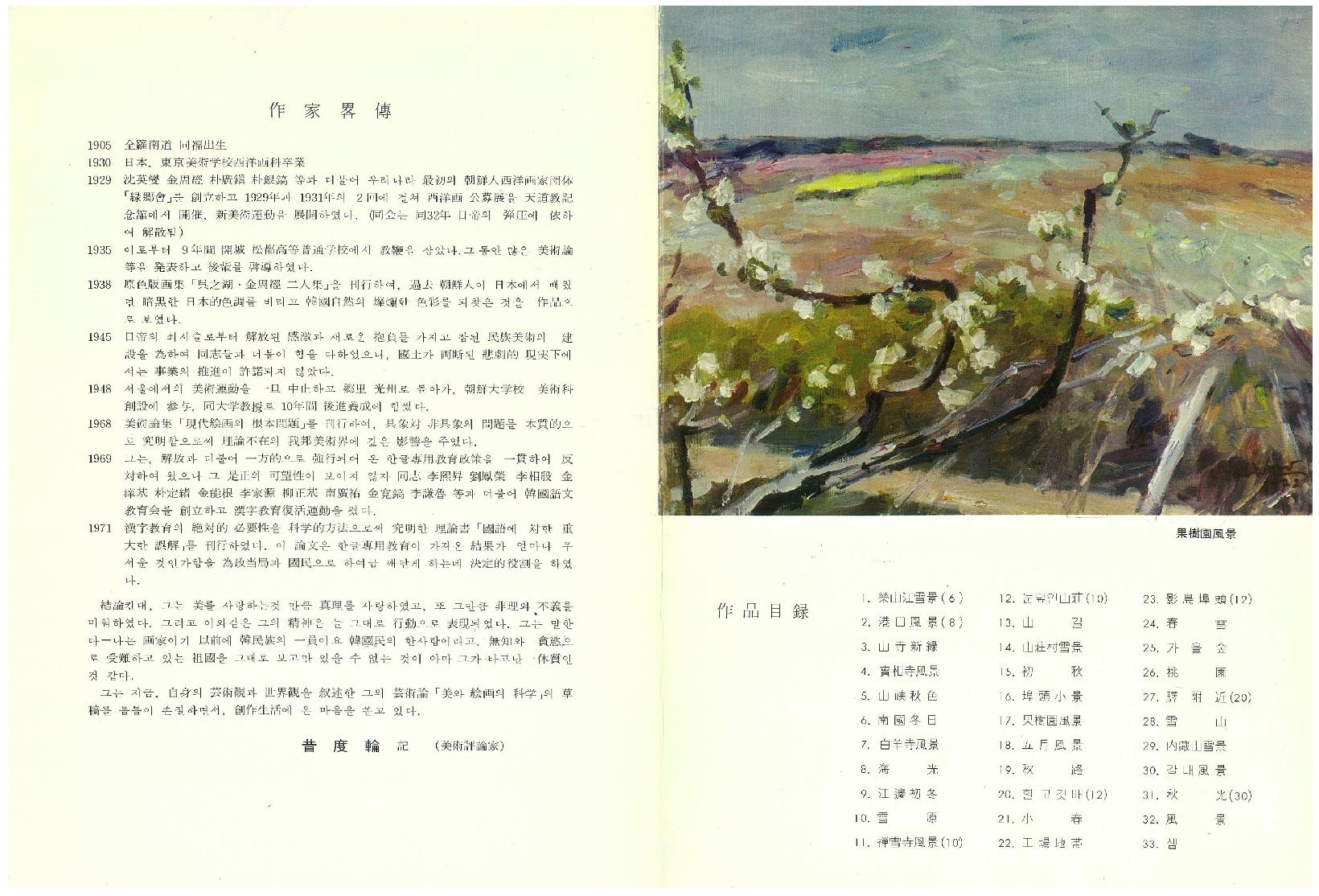 Gallery Hyundai's founder, Park Myung-ja remembers that "Oh Chi Ho was the first artist to ever suggest that we lower the price of a painting for sale." Though Oh Chi Ho was already well known throughout the art scene for his distinctive techniques and use of color, he so seldom opened any solo shows that even collectors who wished to purchase his works could not find the opportunity to do so. As a result, Oh's solo exhibition at Gallery Hyundai in 1973 was a huge success. Hanging in this show were 33 total works by the artist, including a number of the impressionist landscapes characteristic of his oeuvre. Having sold every single piece from the show on the opening day, it is said that the artist donated all profits toward the publication of books to further Chinese character education. This is certainly a moment that demonstrates how Oh, in addition to his painterly devotion to capturing Korea's beauty on canvas, also held a lifelong scholarly passion and interest in Chinese character education.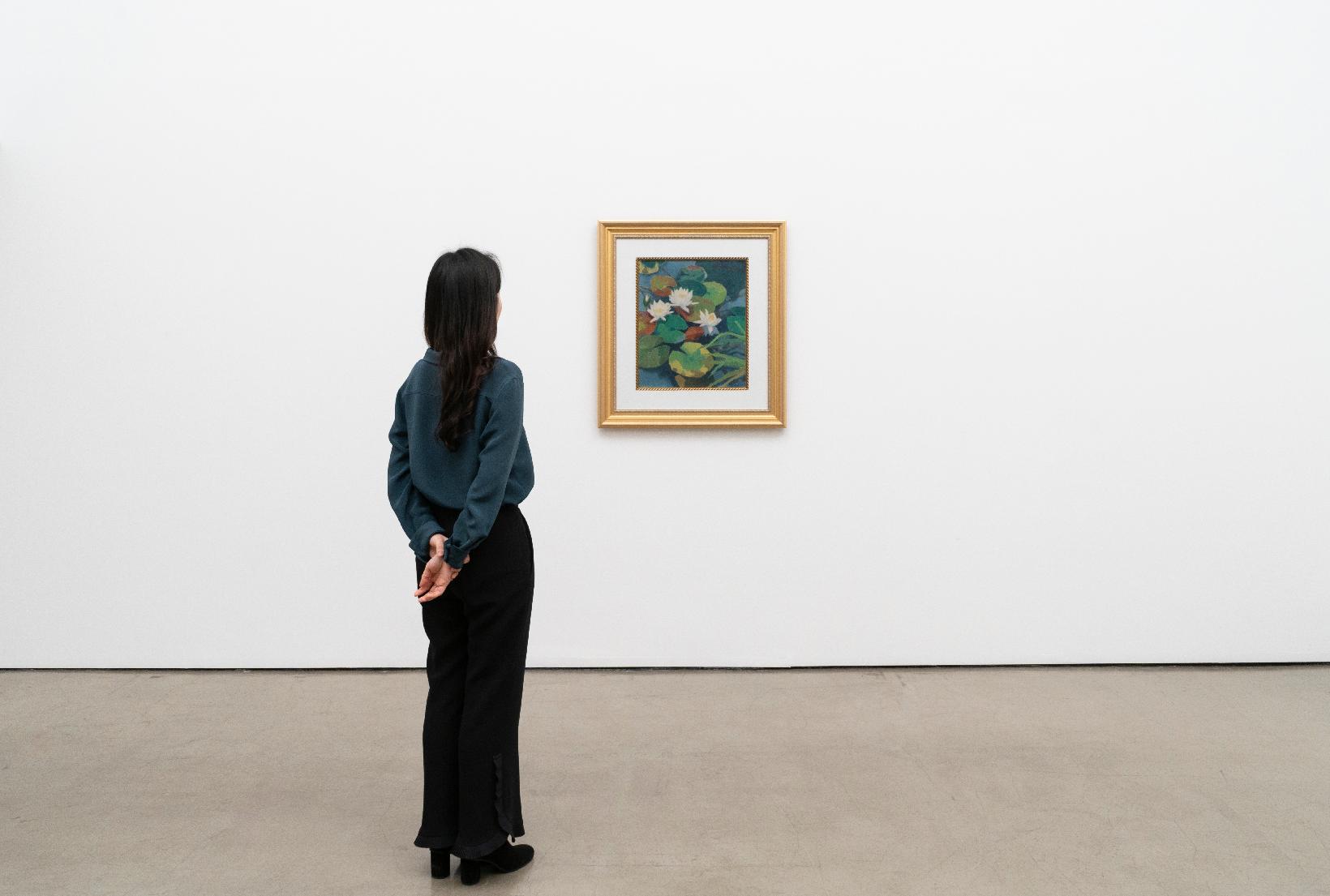 "The art that he devoted his life to pursuing, in his own words, was the kind of painting that can trace its source to the very physiology of painting; the kind of painting that most perfectly fits this physiology of painting; the most natural appearance possible, so much so that if it is a painting, it must inevitably be that painting; the kind of painting that is always a joy to look at; the kind of painting that can give pleasure to all viewers: this, he said, was the truest, most lasting form of painting. This lasting form can also be understood as the painting of hope. Oh Chi Ho's lifetime reveals a throughline of devotion to the resurrection of Chinese character education and the preservation of our noble, traditional culture, destroyed and disappearing as a result of ignorance and greed — as well as the creation of hope for a brighter future." 5)
Heami Park is an artist and exhibition associate at Gallery Hyundai.
---
1) Along with the Soosong Research Institute in Pyongyang, Koryo Fine Art Institute was the first-ever educational institution established in Korea to teach Western-style painting. With the departure of two key lecturers, Lee Chongwoo (1899-1981) and Kim Eunho (1892-1979), the Koryo Fine Art Institute closed its doors, but the group's activities built a crucial foundation for the burgeoning Western-style art scene at the time.
2) "Active in the formative period of the Western-style painting scene, this group of artists included core members who graduated from Tokyo University of the Arts and returned to Korea such as Park Kwangjin, Kim Jukyung, and also autodidacts based in Seoul like Shim Yeong-seop and Jang Seok-pyo." http://encykorea.aks.ac.kr/Contents/Item/E0013003
3) Oh Chi Ho, "Ohwolsong," The Dong-A Ilbo, 1939.
4) Gu Bonung, "Upon The Publication of Recueil important des oeuvres de Chiho Oh et Chukeung Kim," The 5th Annual Joseon Literature Spring Special Edition, 1939.
5) Son Jeong-yeon, "Oh Chi Ho's Art and Life, Works of Oh Chi Ho," Jeonnam Daily News, 1978. Reprinted from Choi Yae-tae, Oh Chi Ho: The traces of His Arts, President Press, 1987.